Met Dan Milner op avontuur in Chamonix.
Tekst: Euan Wilson // Foto's: Dan Milner
"Hike-a-bike' is niet voor iedereen weggelegd, maar zeker wel voor Dan Milner. Er is geen pad te ruig, berghelling te steil of eindpunt te onbekend voor Dan. In feite zijn het precies deze dingen die hem doen afstappen en beginnen door te duwen wanneer de meeste anderen zouden omkeren. De lokroep van wat er achter de horizon ligt is te sterk, en dat is wat hem de avontuurlijke fotograaf maakt die we kennen en waar we van houden.

"Ik ben bereid om een fiets te duwen of te dragen over een pad, gewoon om te zien wat er op ons wacht op de top van een berg of om te zien wat er aan de andere kant is", zegt Dan terwijl we op een bemoste rots zitten in de vallei van Chamonix. We zijn hier om te bespreken wat hem drijft om dingen anders te doen en om de 'avontuurlijke fotograaf' te zijn. Dan heeft zijn niche gecreëerd, een niche die we allemaal kennen en waar we van houden!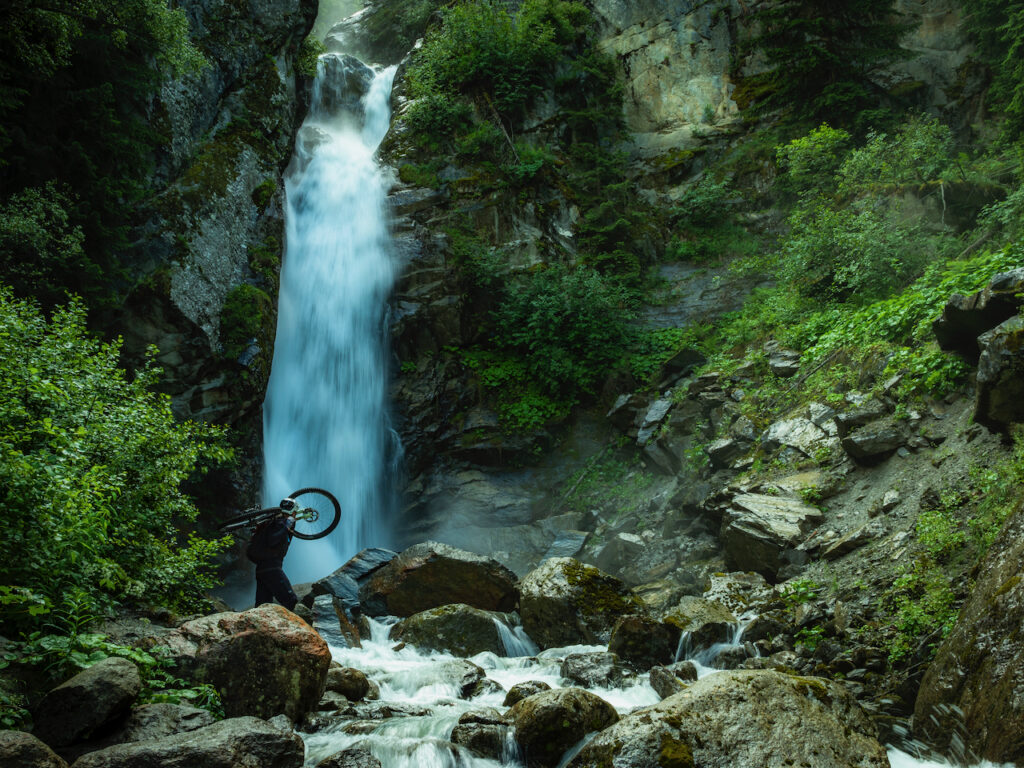 We hebben het voorrecht gehad om de afgelopen tien jaar een aantal keer met Dan samen te werken aan avontuurlijke epische reizen in Nepal, Bhutan, Kirgizië en Patagonië, en dan hebben we het nog niet eens gehad over de avonturen die Dan in de loop der jaren heeft beleefd met andere nietsvermoedende bikers, avonturen in Noord-Korea, Afghanistan…
Van één ding kun je zeker zijn als je samen met Dan op avontuur gaat: aan het eind van de reis heb je ontelbare bergen beklommen met je fiets op je rug, talloze rivieren overgestoken, alle denkbare vervoersmiddelen gebruikt, gelachen en ik weet bijna zeker dat je hebt gehuild (in ieder geval van binnen), maar het intrigeert me waarom hij steeds weer op zoek gaat naar het volgende avontuur, waarom keer op keer teruggaan naar die 'paincave'?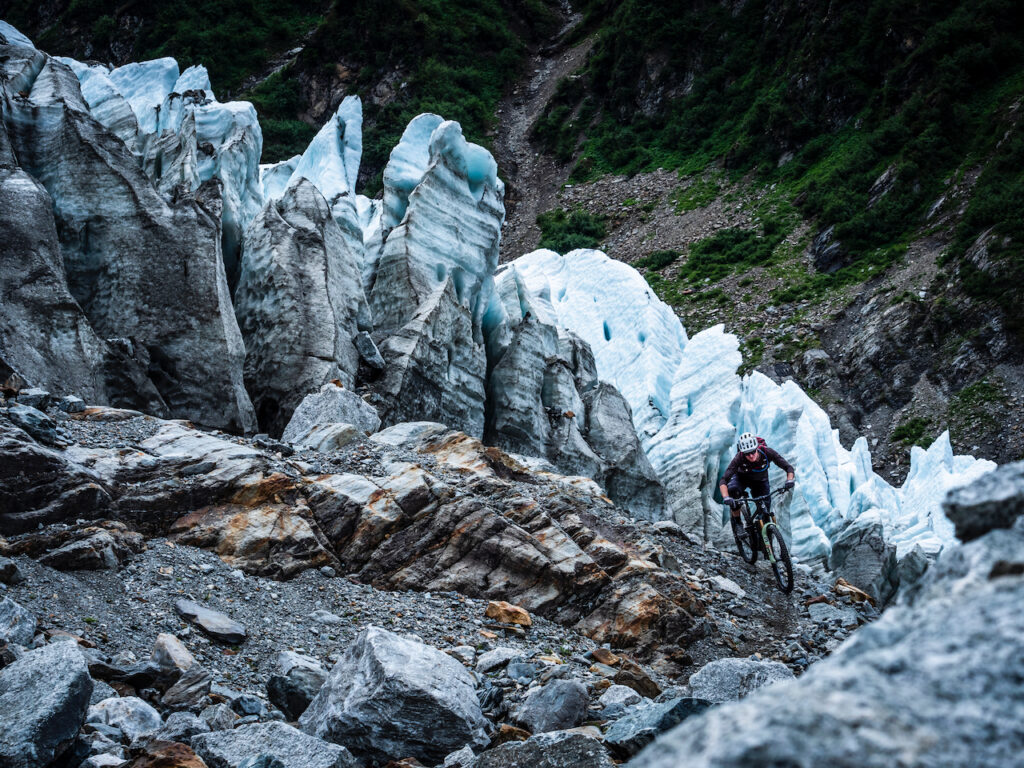 Terwijl ik met Dan op die rots tegen de camera zit te praten en alle verschillende onderwerpen in de video doorneem, vraag ik me af of we niet op de verkeerde manier naar 'lijden' kijken. Lijd je echt wanneer je in de omgeving, het avontuur en de situatie bent die je hebt gekozen, de situatie die je echt tot leven brengt? Of is dit gewoon de situatie waarin Dan fysiek en mentaal op zijn creatiefst is, terwijl hij in zijn atelier in de open lucht aan het knutselen is aan een nieuw kunstwerk?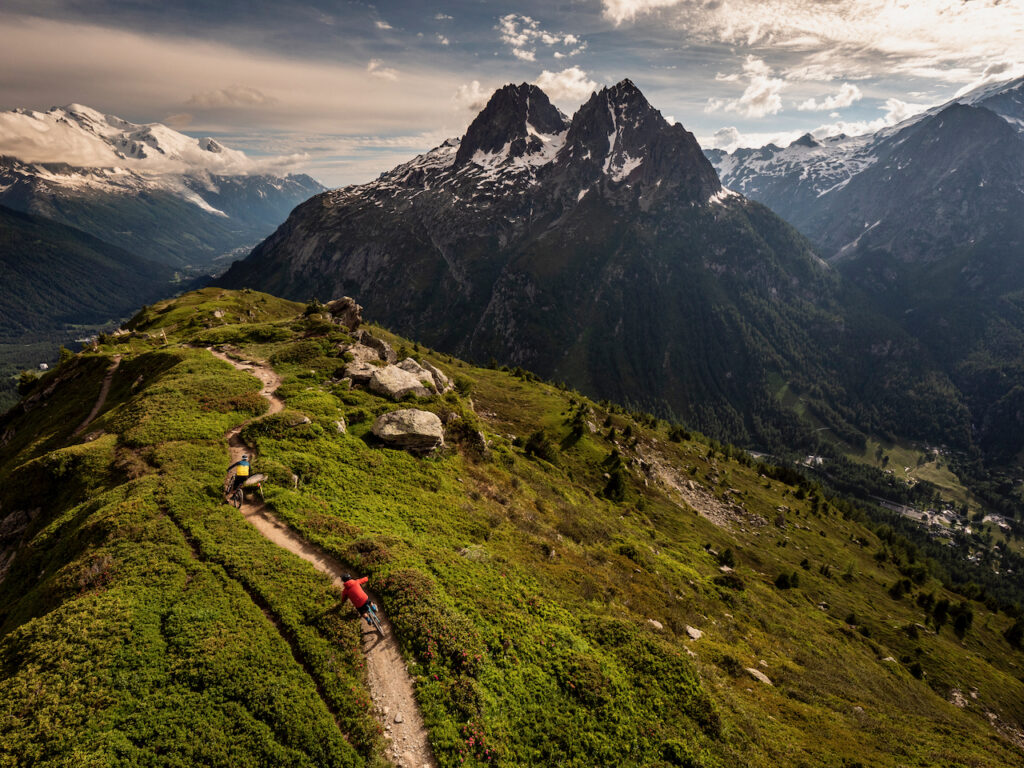 Ik moet zeggen dat ik het volledig eens ben met Dan's benadering van het vastleggen van zijn beelden. Om situaties, mensen, avontuur, reizen en de wereld waar we in leven vast te leggen, moeten we authentiek reizen en onszelf blootstellen aan het ongemak en het geploeter dat het verhaal aan de lezer voorschotelt. Met Instagram en iedereen die tegenwoordig een camera heeft (meestal op zijn telefoon), zijn lezers veel gevoeliger geworden voor authenticiteit, reclame en productplaatsingen, en hebben ze een waardering gekregen voor hoeveel toewijding en vaardigheid er nodig is om een authentiek moment vast te leggen midden in een zevendaagse oversteek van een bergketen in het zuiden van Kirgizië terwijl je fysiek en mentaal lijdt.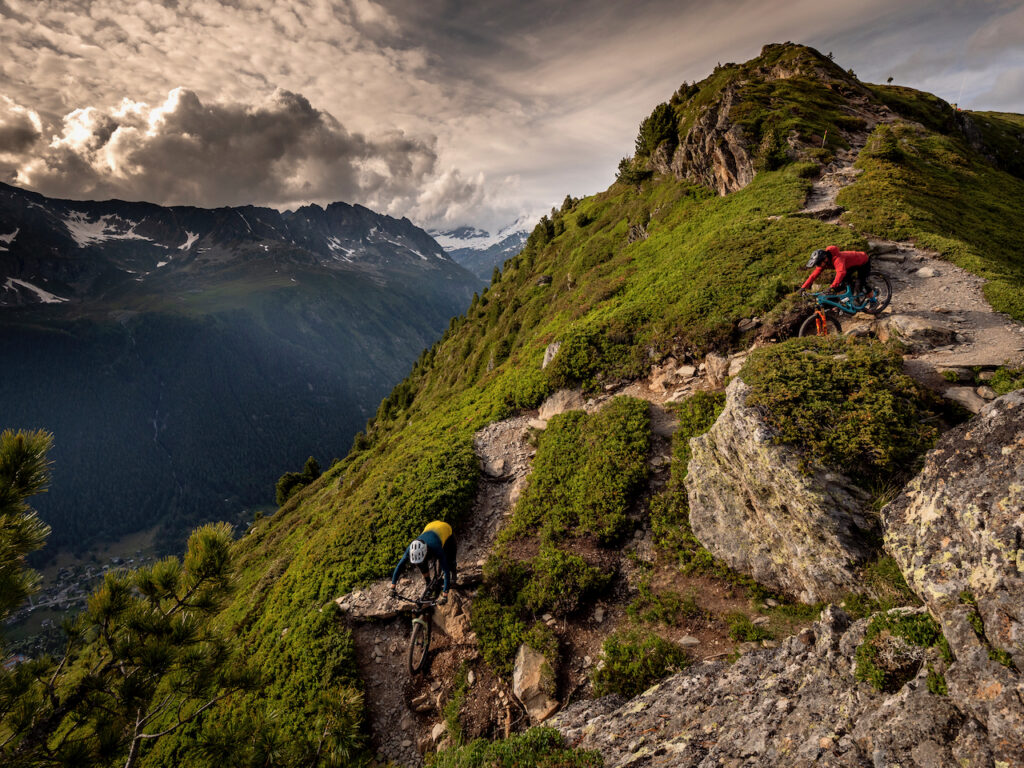 Het is rauw. Het is waar. Het is kunst.
Maar we zijn nu niet in Noord-Korea of Afghanistan, we zijn in Chamonix waar een van de drukste wegen van Europa doorheen loopt, die wordt onderbroken door dorpen en steden die de valleibodem lijken te bedekken. Dus om ons in de mindset te brengen en te bewijzen dat het kan, gingen we op avontuur in de vallei van Chamonix om te bivakkeren in de schaduw van de Mont Blanc, op zoek naar het gouden uur en een micro-avontuur op Dan's thuisbasis. Leun achterover en geniet van de zoektocht naar 'Golden Hour', dat ene allesbepalende uur voor de fotograaf.