Iedereen – of bijna iedereen – kent Hydro Flask, misschien niet het Amerikaanse merk, maar wel het algemene concept van de dubbelwandige waterfles die vloeistoffen 24 uur koel en 12 uur warm houdt. Hydro Flask heeft zich de afgelopen tien jaar op de markt gevestigd dankzij zijn kwaliteitsproducten en steeds wisselende kleuren. Als je er eenmaal een hebt, hoef je natuurlijk niet elke zes maanden een nieuwe te kopen omdat je de nieuwste kleur te stijlvol vindt. Aan de andere kant kun je kiezen voor een ander formaat voor een ander gebruik, zoals koffieflessen, mokken, bekers of voedselcontainers.
Al deze producten, oorspronkelijk ontworpen voor buitengebruik, hebben snel hun plaats gevonden in onze stedelijke omgevingen: op kantoor, op school en thuis. Maar er is een specifieke serie die in de eerste plaats is ontworpen voor sport en buitengebruik. Dit is de 'Lightweight Trail Series', die we de afgelopen maanden uitgebreid hebben gebruikt en getest.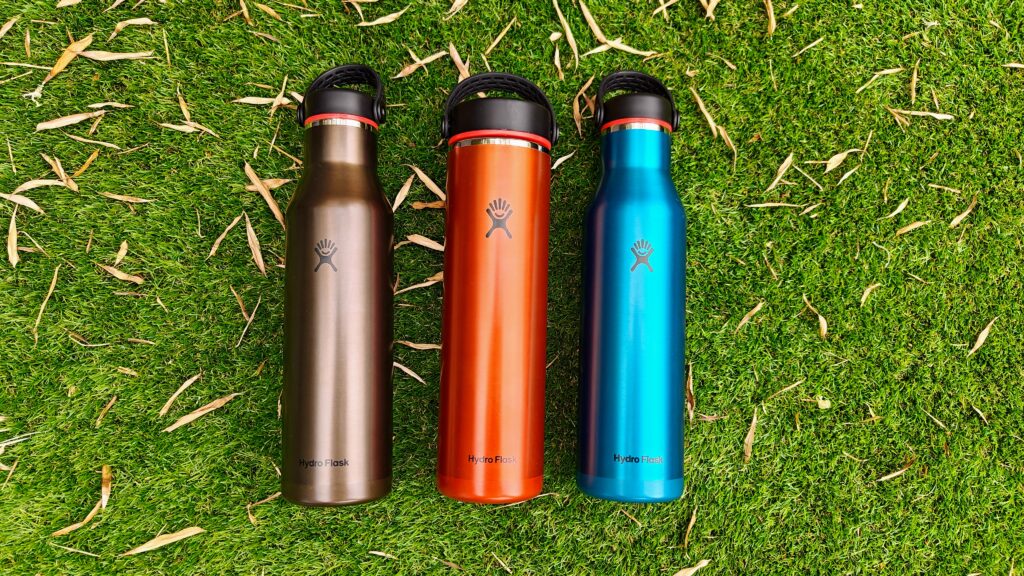 De Trail Series van Hydro Flask is verkrijgbaar in 4 verschillende maten en formaten: 21oz (621ml), 24oz (710ml), 32oz (946ml) en 40oz (183ml). Het enige wat je hoeft te doen is de juiste fles kiezen die past bij het type trail, de duur en zelfs de moeilijkheidsgraad. In de winter is de Trail-serie perfect voor een dagje skiën en houdt je thee warm van de eerste tot de laatste afdaling. In de lente kun je hem meenemen op een skitocht en je bij elke pauze met plezier verfrissen. Bovendien kun je hem elke dag gebruiken voor een sportieve look! Het enige jammere is het ontbreken van een kopjesdop, wat bijvoorbeeld erg handig is om thee te drinken. Verschillende merken die een soortgelijk product aanbieden (maar kwalitatief minder goed) hebben het concept van de kopvormige dop overgenomen. Het is vermeldenswaard dat de twee meest prominente concurrenten van dit moment – Yeti en Stanley – nog geen specifieke assortimenten hebben ontwikkeld voor sport of licht, hoogwaardig outdoorgebruik.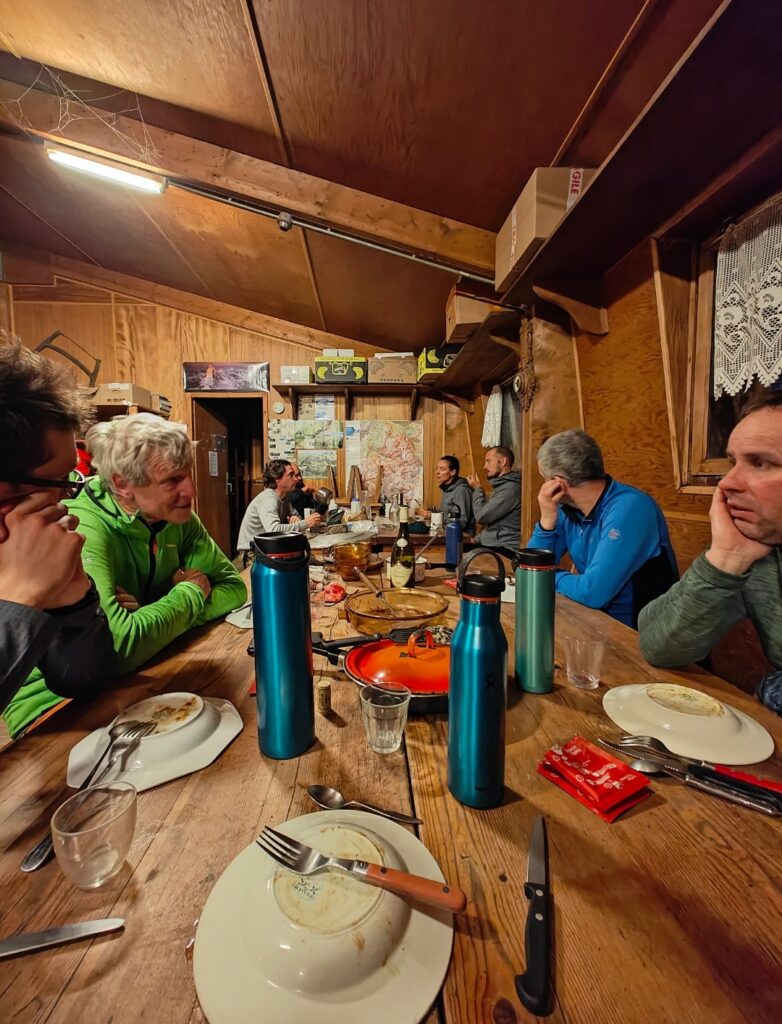 Wij hielden van de metallic blauwe Célestine, maar de verschillende modellen zijn ook verkrijgbaar in vier andere kleuren: roze-paars (Amethyst), grijs (Slate), bruin (Obsidian) en oranje (Jasper).
Er is iets voor elke smaak en voor elk praktisch gebruik.