Maak kennis met de nieuwste VECTIV™-footwear van The North Face, speciaal gemaakt voor het trailseizoen van dit voorjaar. Binnen deze productlijn bevindt zich ook de VECTIV™ ENDURIS II, de VECTIV™-schoen met de meeste demping ooit van het merk.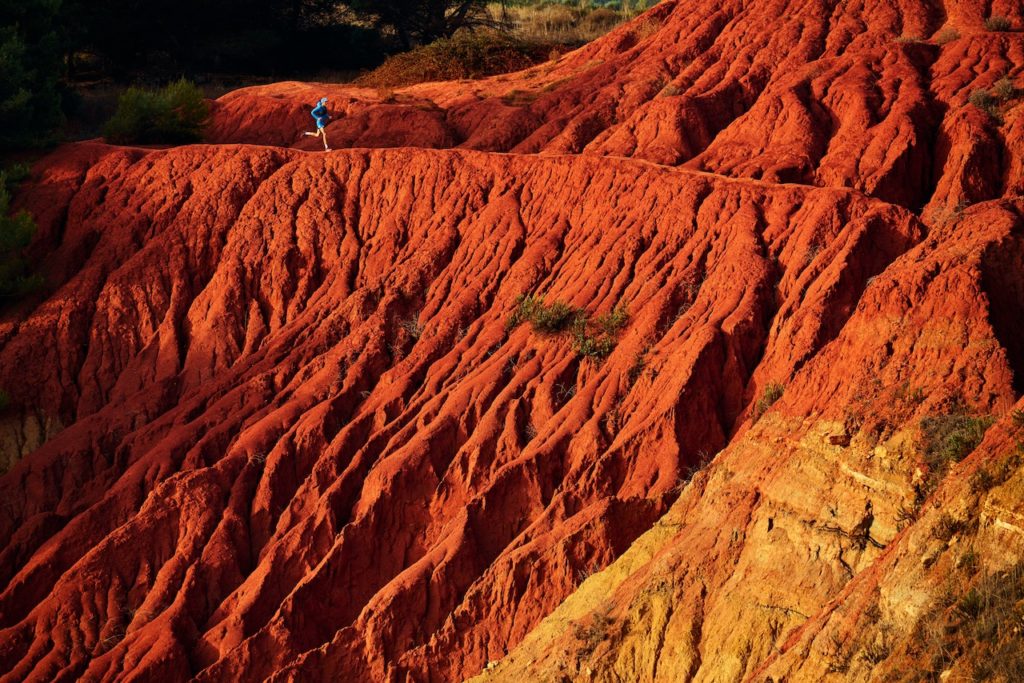 Deze innovatieve zoolstructuur, die The North Face vorig jaar introduceerde, heeft de trailwereld op z'n kop gezet en The North Face-atleten over de hele wereld de kracht gegeven om zichzelf uit te dagen en achter wereldrecords aan te gaan. Een voorbeeld hiervan zagen we onlangs in Patagonië, waar Ferndanda Maciel en Kaytlyn Gerbin een nieuw record vestigden op de South Patagonian Continental route, door deze af te leggen in 13 uur en 15 minuten. Dit is een tocht waar normaal gesproken een week over wordt gedaan.
De baanbrekende technologie keert dit seizoen terug in drie belangrijke stijlen, elk volledig afgestemd op de behoeften van atleten op de trails:
FLIGHT VECTIV™ 
VECTIV™ INFINITE 
VECTIV™ ENDURIS II 
De FLIGHT VECTIV™ is de meest responsieve schoen van The North Face. Hij is voorzien van een ultralichte, flexibele en luchtige bovenkant die het ademend vermogen van de schoen bevordert. De MATRYX-kwartpanelen zorgen daarnaast dat de schoen lang meegaat en helpen de voet te omsluiten wanneer deze in beweging is. 3,5 millimeter aan SURFACECTRL-grip zorgt voor superieure tractie, en de geribbelde tussenzool met extra dichtheid is gecombineerd met een 3D koolstofvezelplaat. Alles samen maakt dat deze schoen ontworpen is voor pure snelheid.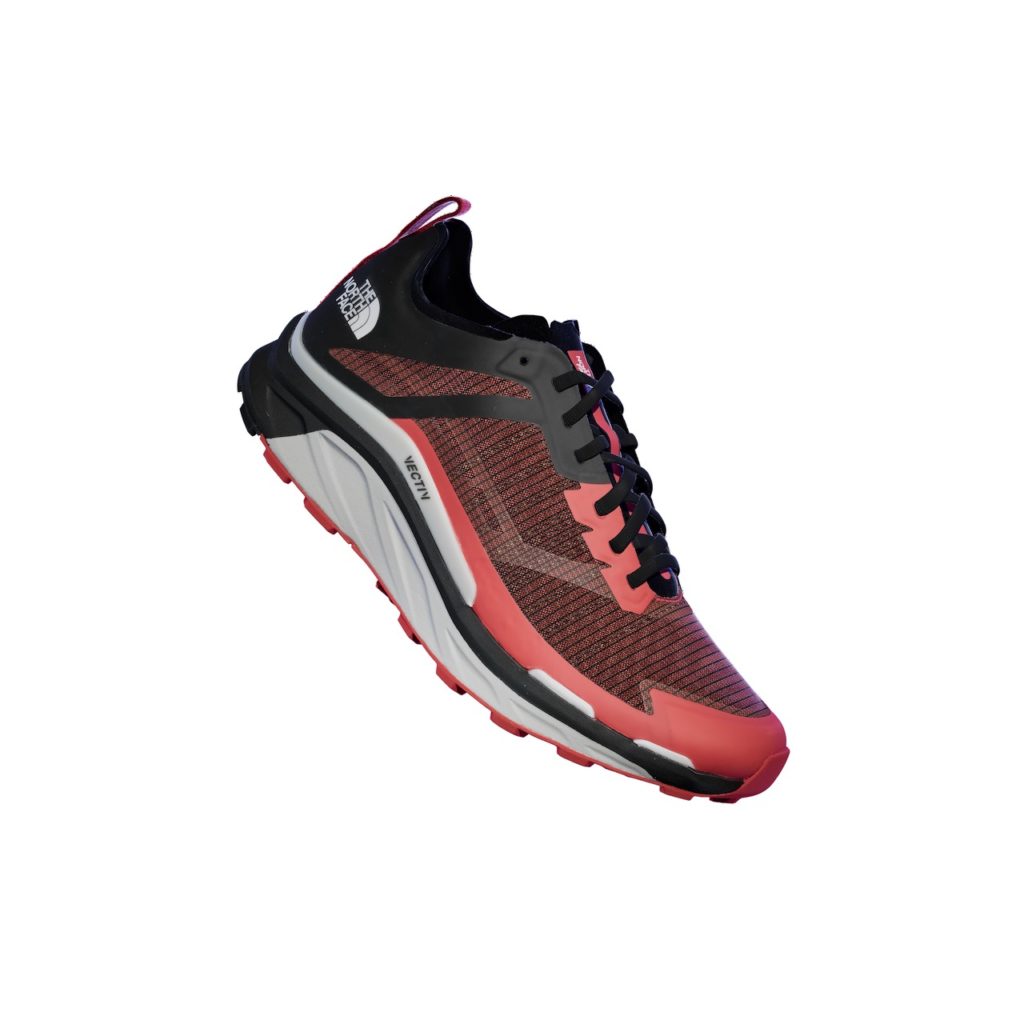 Ook de VECTIV™ INFINITE keert terug, met zijn perfecte balans tussen demping en reactievermogen om de meest ruige trails te trotseren. De PEBAX™ 3D-plaat stuwt je vooruit en de duurzame bovenkant en zorgvuldig vormgegeven hielconstructie van volledig MATRYX zijn bestand tegen de uitdagingen van elke trail. Dit maakt van de VECTIV™ INFINITE de The North Face-schoen die de meeste bescherming biedt tijdens het trailrunnen.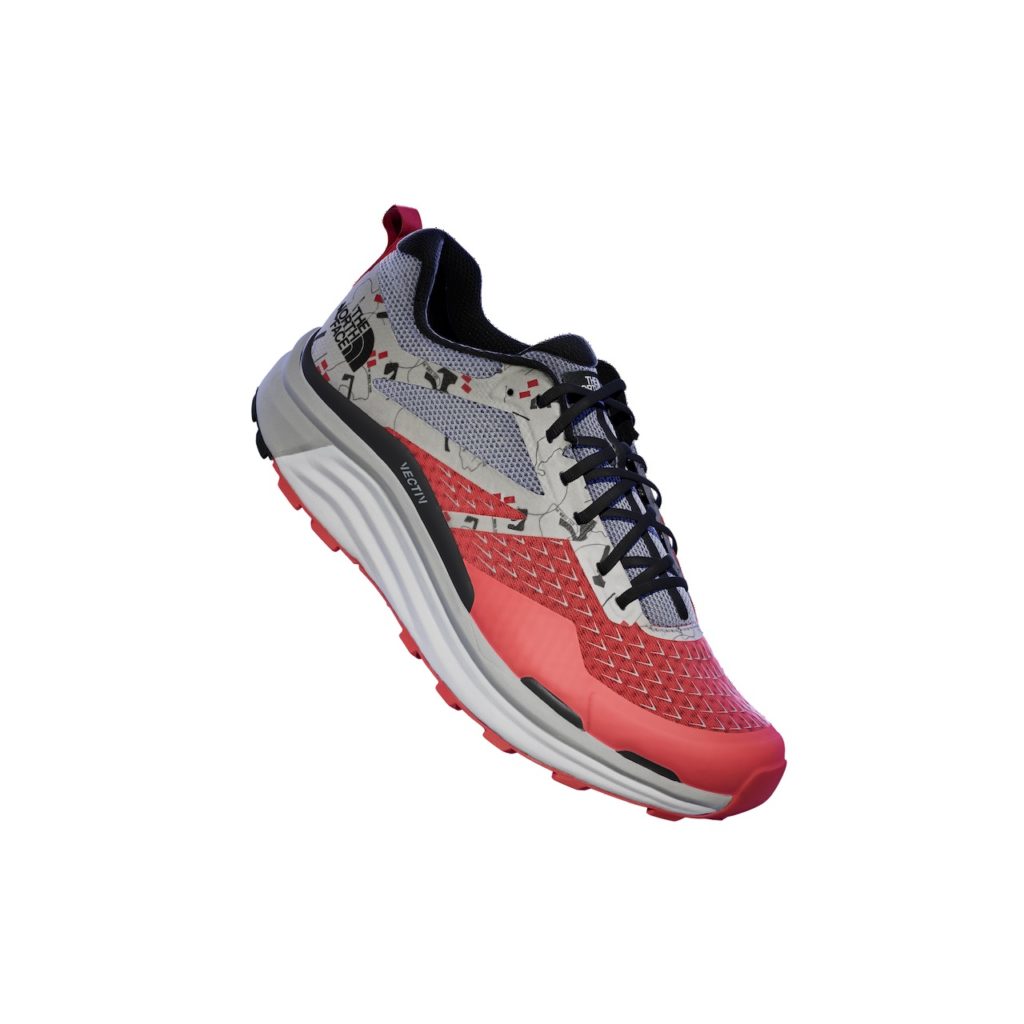 Tot slot is er de nieuwe VECTIV™ ENDURIS II, de schoen met de beste demping in het assortiment. De ENDURIS II heeft een TPU-plaat, een tussenzool met extra dichtheid, een verhoogde tussenzool en een bovenkant van luchtgaas en is daarmee de perfecte trailschoen om comfortabel kilometers mee te maken.
Alle stijlen zijn verkrijgbaar in een heren- en damespasvorm, zodat alle atleten een op maat gemaakt ontwerp voor op de trails hebben om hun lange trainingsdagen en snelle runs te ondersteunen.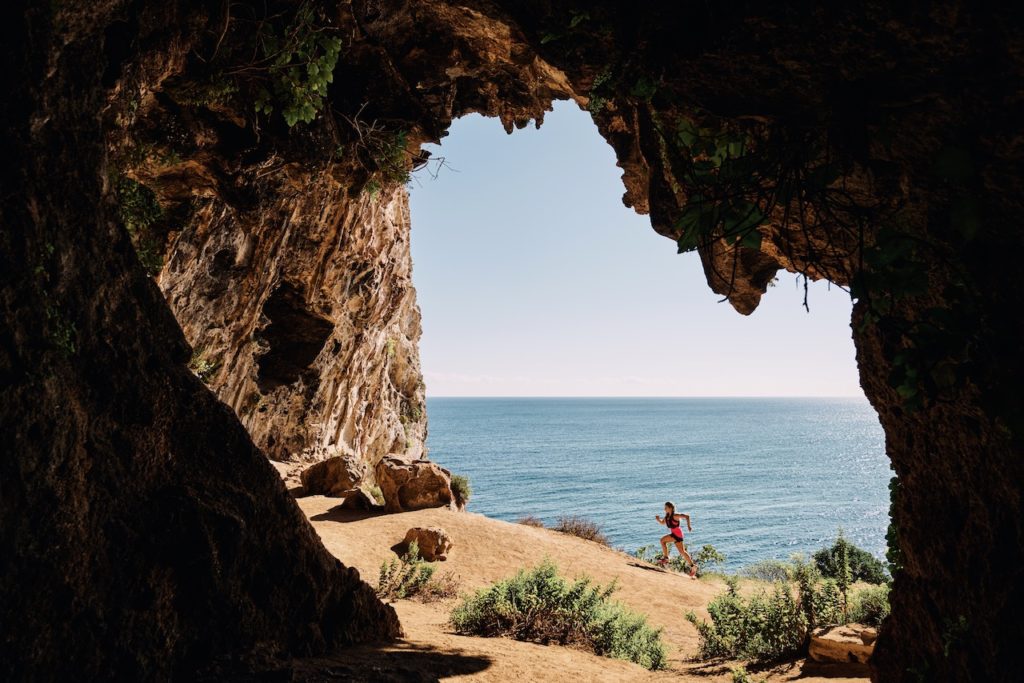 De nieuwe VECTIV™-lijn is vanaf 15 februari te koop via www.thenorthface.eu en in geselecteerde The North Face-winkels.