Tijdens een recent evenement, georganiseerd door The North Face en AS Adventure in Klimzaal Blok, had ik de gelegenheid Siebe Vanhee te ontmoeten, een beroemd Belgische klimmer die bekend staat om zijn 'big wall expedities'.
Darkness before Dawn
Siebe was aanwezig om zijn nieuwste film "Darkness before Dawn" te presenteren, geregisseerd door Alex Eggermont, die het verhaal van zijn poging om de Dawn Wall te beklimmen verteld. Dawn Wall, een route op El Capitan, wordt algemeen beschouwd als de moeilijkste 'big wall route' ter wereld.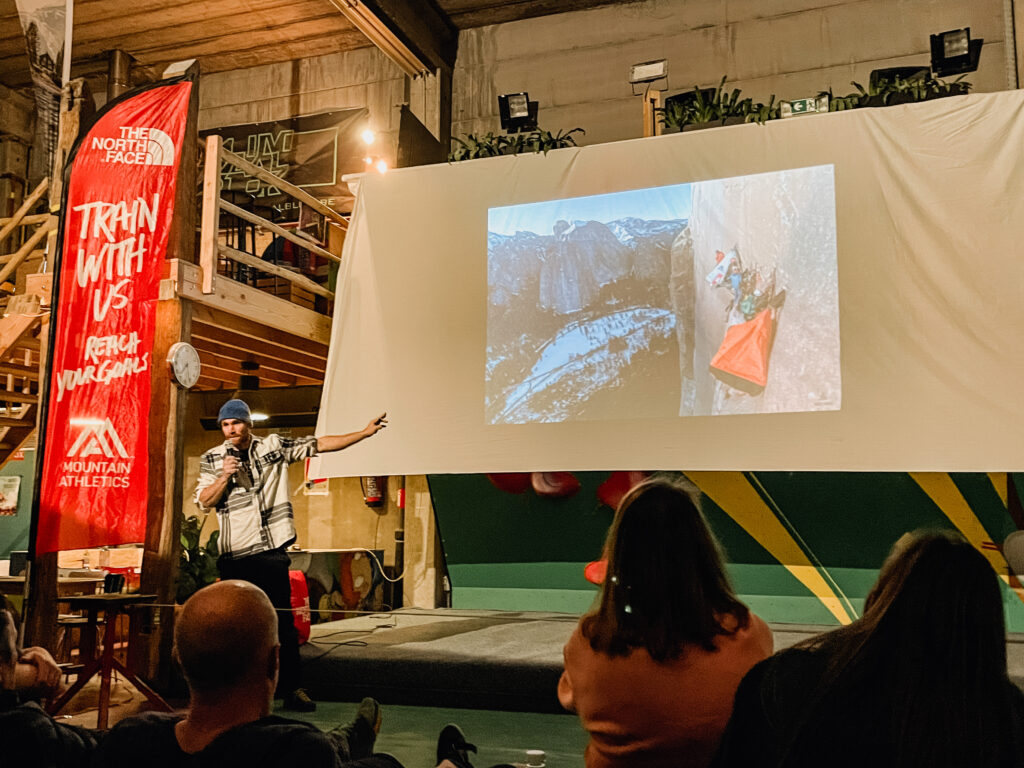 Siebe is een ervaren klimmer die al vele 'big walls' heeft beklommen, dit wil zeggen wanden van meer dan vierhonderd meter lang waar klimmers vaak op de wand moeten slapen. Siebe's eerste poging op de Dawn Wall was intimiderend, want elke nieuwe touwlengte was een nieuwe uitdaging op weg naar de top. Hoewel hij al veel grote routes in Europa heeft beklommen, is hij er nog niet in geslaagd de top van de Dawn Wall te bereiken, maar dit heeft hem gemotiveerd om nog harder terug te keren.
Een hoofd vol projecten
Tijdens de avond deelde Siebe met het publiek het ontstaan van zijn avontuur en wat hem motiveerde om deze uitdaging aan te gaan. We hadden ook de gelegenheid om zijn huidige projecten te bespreken, waaronder zijn terugkeer naar de Dawn Wall volgend jaar, evenals zijn expeditie naar Patagonië op de Big Wall "Riders on the Storm".
Om zijn doelen te bereiken, werkt Siebe hard om sterker te worden, traint hij op uithoudingsvermogen en beklimt hij zeer moeilijke routes om zijn pure kracht te vergroten. Hij benadrukt ook het belang van een betrouwbare uitrusting en een goed beheer van zijn bepakking, zodat hij al het nodige materiaal op zijn expedities kan meenemen. Wat stressmanagement betreft, concentreert hij zich liever op kleine stapjes om vooruitgang te zien dan zichzelf te veel onder druk te zetten.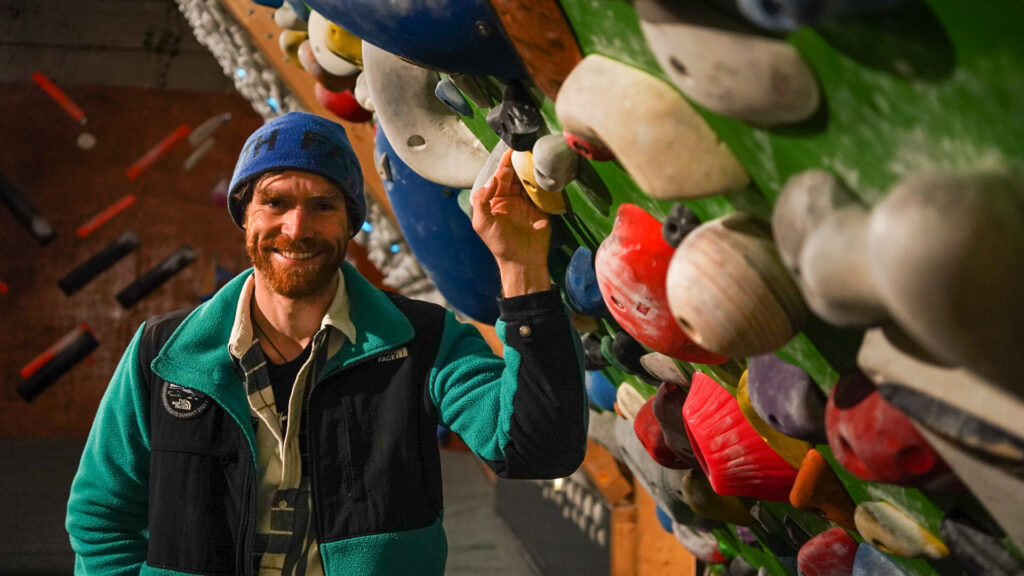 Tot slot bespraken we het effect van de klimaatverandering op de berggebieden die hij verkent. Als klimmer is Siebe bezorgd over dit effect en probeert hij zijn ecologische voetafdruk tijdens zijn bergtochten te beperken. Hij moedigt iedereen aan om kleine dingen te doen om het milieu te beschermen.
Kortom, de ontmoeting met Siebe Vanhee was een inspirerende en verhelderende ervaring. Zijn passie voor klimmen en zijn vastberadenheid om nieuwe uitdagingen aan te gaan kunnen veel mensen inspireren. Siebe zal volgend jaar terugkeren naar de Dawn Wall om hopelijk de top van deze legendarische route te bereiken.
Lees ook nog even het verhaal van Siebe die Orbayu beklimt: https://100trailsmagazine.be/siebe-vanhee-schrijft-geschiedenis-met-klimproject/